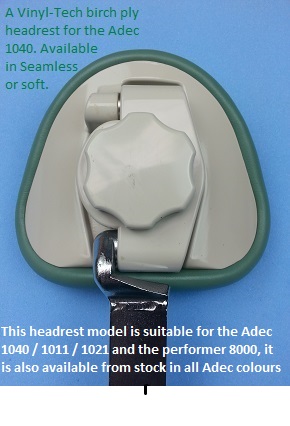 Adec 1040 Cascade Headrest​.
Does not include mechanism
Sewn and Seamless version, available in all Adec colours.
Adec 1040 Cascade seamless version £129.00 ​+ V.A.T
Adec 1040 Cascade sewn version £131.50 + V.A.T
​All of our headrests come with new stainless steel fixings and are plus VAT where appropriate and £6.75 postage.
Worldwide postage charged at cost.