Adec 500 & 511 Sewn & Seamless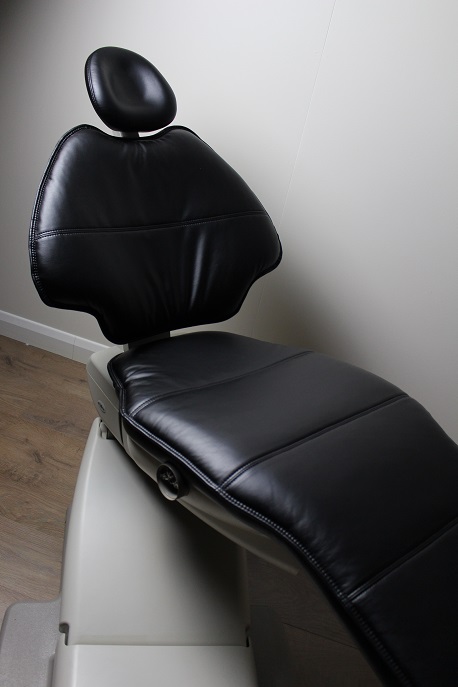 An Adec 500 chair re-upholstered by Vinyl-Tech in Ultraleather.
This chair is one of the few Adec chairs we actually don't make completely from new at the moment, however, the upholstery itself is completely new which includes a new headrest, backrest and seat. The plastic parts of the chair are the original Adec components though. All of the old upholstery is disgarded leaving your chair looking like new.
Available in over eighty beautifully soft Ultraleather colours as used by Adec themselves.