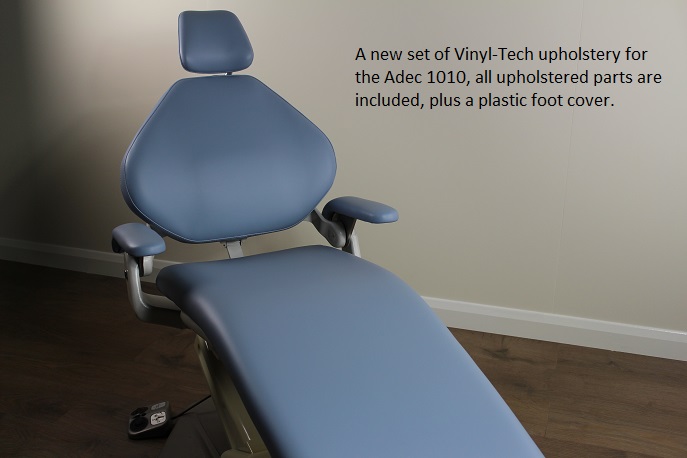 Upholstery sets such as the Adec 1010 have a soft foam interior, we never re-upholster these types of dental upholstery, Vinyl-Tech only make them from new, including the arms and the headrest.
In our opinion to re-upholstery these types of upholstery would be a complete waste of time and money.Telling a customer that a twenty year old piece of polyurethane foam will look like new, after it's been re-upholstered, is a complete fabrication of the truth and misleading to say the least.
Don't be misled, simply replace your old Adec 1010 upholstery with a new set, either from Vinyl-Tech or from Adec themselves.