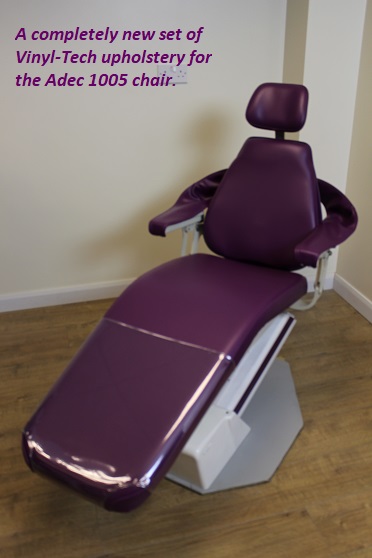 The legendery Adec 1005 chair.
As with other new sets of upholstery Vinyl-Tech produce these Adec 1005 sets are made completely from new, including the headrest.
Vinyl-Tech believe there is little point in just putting new vinyl onto an old piece of foam, to have these types of upholstery re-upholstered is simply not value for money.
Why pay good money for half a job when you can have a professional first class finish for just a little more.