Adec Performer 3 Ref 8000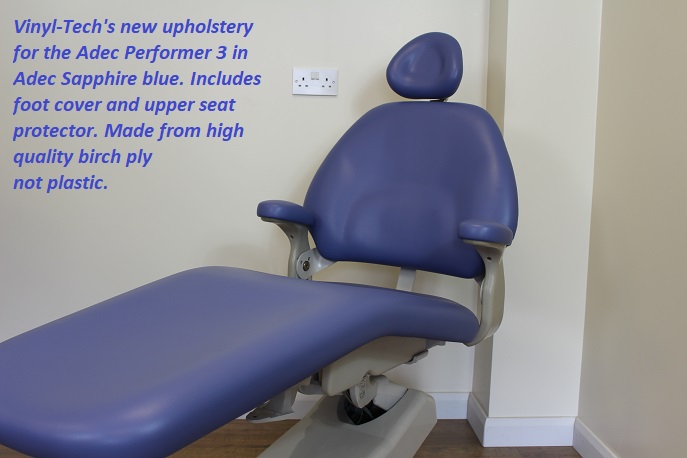 New Performer 3 upholstery. ​
Vinyl-Tech are pleased to offer this brand new upholstery for the popular Adec Performer 3 at re-upholstery prices. Just like many of our other new upholstery models these are formed from half an inch thick high quality birch ply, not from thin ABS plastic. Components are steam bent and then machined on one of our CNC machines for a perfect fit everytime.
By fitting these components to your dental chair yourself we are able to supply these with a remarcable cost saving directly to our customers. Cost saved by not visiting your practice simply goes into the production of our new upholstery components, so you as the customer received brand new high quality upholstery for a similar price as having your old cracked plastic components recovered. All upholstery sets come with stainless fixings and very easy fitting instruction, there is no need for a dental engineer as they are really easy to fit.
For more information or to chat about placing an order just give us a call, as with other new models they are available in over one hundred and fifty colours including all Adec colours. But the price stated is for a limited time only.