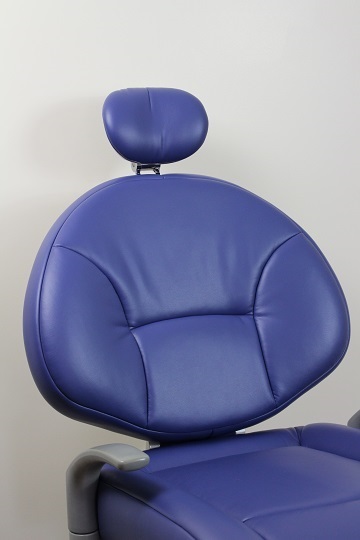 ​Which one do you have ?
The Voyager 2 chair comes in two slightly different styles depending on it's age, the model pictured below in green was the earlier model, whilst the blue chair is of the latest version with a slightly different back and headrest shape to the original Voyager two.
Vinyl-Tech produce both versions completely from new in the Ultra Comfort Upholstery and very soon in our seamless version, using our standard colour range which can be seen on the vinyl colours page on the menu.
​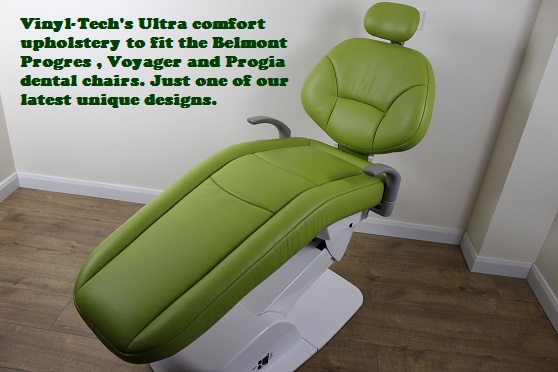 Our Ultra Comfort Range is available in seventy six beautiful colours, we even do two tone chairs at no additional cost, these are great for corporate dental groups using their own company colours, or just for the practice looking for something a little different and unique.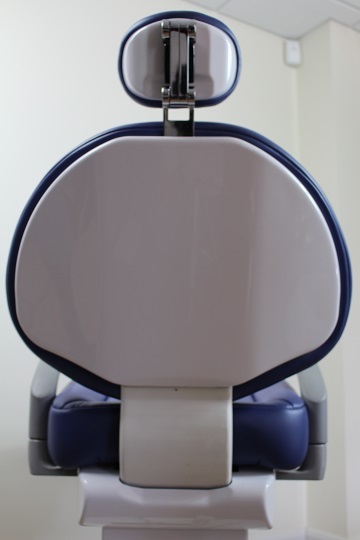 Unsure which one you have ?
Vinyl-Tech realise you may not be sure which version you have, sometimes chairs are inherited so you may not even know its age.
This isn't a problem, a couple of email pictures taken from the front and back of the chair will tell us all we need to know. You've then taken the first step to completely transforming the look of your surgery.