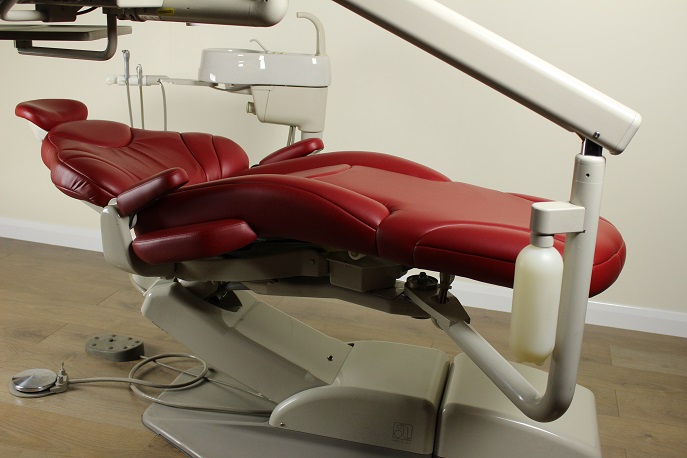 ​All Adec vinyl colours in stock, including some discontinued colours, such as the popular Dusty Jade along with Wedgewood & Sage.
Seamless models £1,295.00 + VAT (limited time offer & includes all Adec colours plus standard colour range.
Ultra Comfort models £1,720.00 + VAT over seventy Ultraleather colours to choose from.
Vinyl-Tech's new model range contains the popular Adec 1040 Cascade chair. This upholstery is available in two styles, both seamless and our beautifully soft Ultra Comfort model pictured above, this is finished using the luxurious Ultra Leather fabric range as used by Adec themselves on several of their top models.
As with several of our other unique upholstery designs this 1040 Cascade is produced using high quality birch ply, NOT FROM THIN PLASTIC WHICH SUFFERS FROM CRACKING PROBLEMS. This birch ply is half an inch thick on the seat and back, the headrest and arms are also produced from birch, giving far greater longevity over the plastic components they replace. All of our upholstery sets are then hand finished by our skilled craftsman, who have a minimum of thirty five years in the trade.
Vinyl-Tech are confident that the ply parts of our upholstery are suitable for re-upholstery many times and are realistically likely to outlast the dental chair itself, unlike the plastic version. Therefore the ply part of our upholstery carries a ten year warranty against defective workmanship. Both models use the Vinyl-Tech multi layer cushioning system giving superb comfort for your valued patients.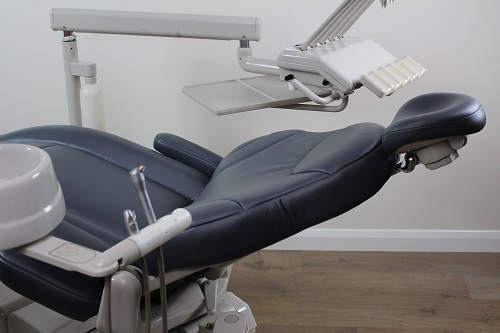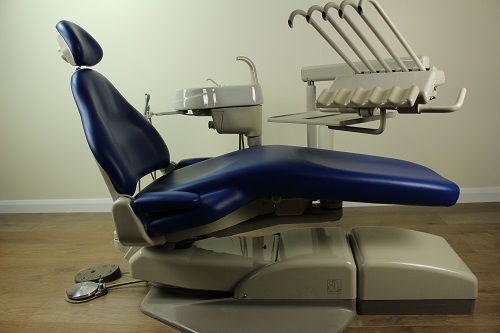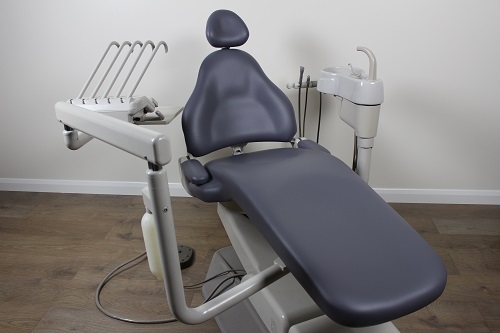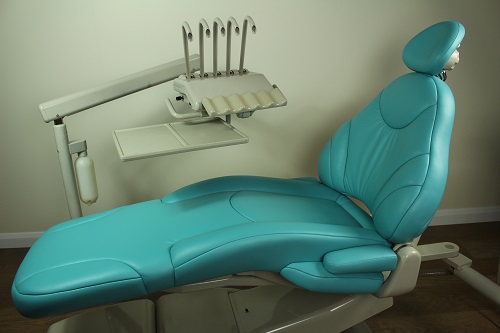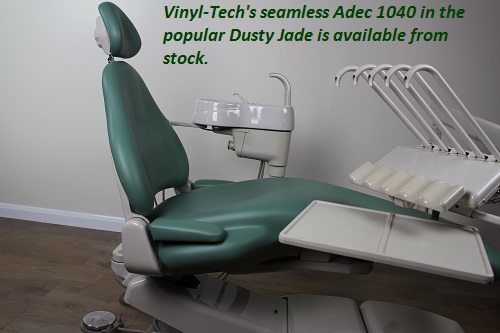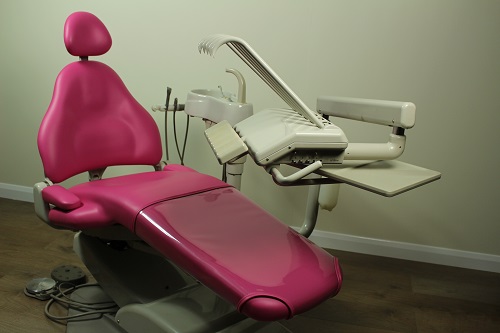 Our seamless Adec 1040 Cascade upholstery is available in one hundred and fifty colours, plus all the original Adec colours, part chairs are available, allowing you to purchase the remainder of the upholstery when you need it. All seamless 1040 sets come with plastic foot cover and full plastic seat protector, reducing the risk of damage from those rascals with keys in their back pockets.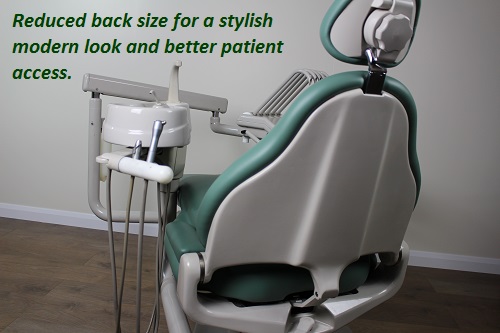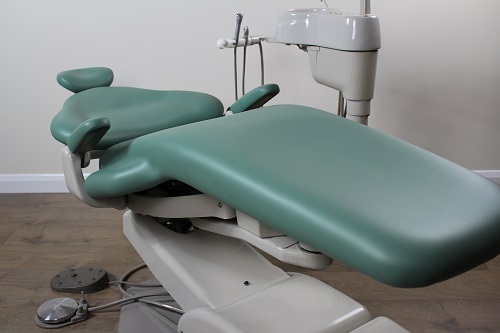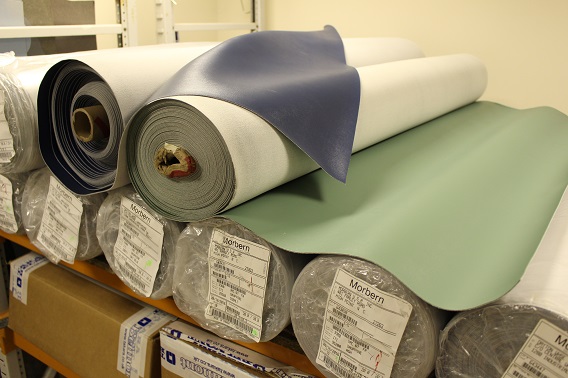 Vinyl-Tech stock directly from the manufacturer in Canada, all the vinyls currently used by Adec, also several of their discontinued colours such as the very popular Dusty Jade.