Dental Chair Re-Upholstery

Free Loan Upholstery For Most Chairs Including All Belmonts.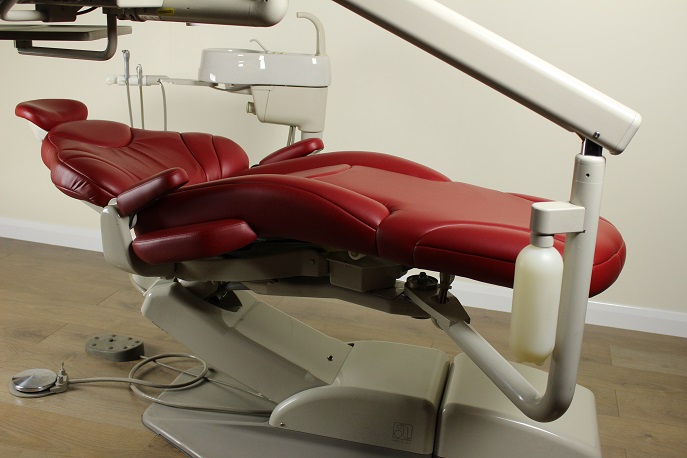 Vinyl-Tech, leading manufacturers & suppliers of new upholstery for Belmonts, Adecs and very soon Planmeca.

Many new sets priced at re-upholstery prices, or should you prefer we offer free loan upholstery for all Belmont chairs during our re-upholstery service, eliminating down time and contamination of your surgery by carrying out all work offsite.

Vinyl-Tech offer replacement new upholstery sets for many chair types, which are produced from high quality material including moulded birch ply and composites, but never from cheap ABS plastics. ABS plastic has become the prefered material of several dental chair manufactureers in recent years, resulting in the problems associated with this type of vacuum formable plastic within dental chair components.