New Dental Upholstery Suppliers

Free loan upholstery during our re-upholstery service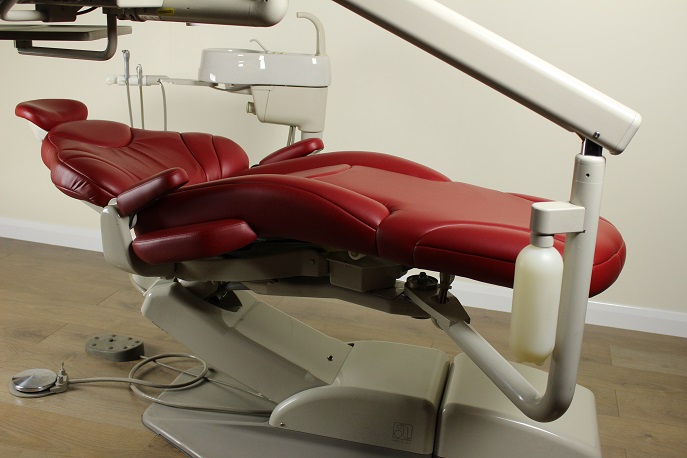 VINYL-TECH

Leading manufacturers & suppliers of NEW upholstery for Belmonts, Adecs and the Planmeca Compact chair.

Many NEW sets priced at re-upholstery prices, or should you prefer we offer free loan upholstery for all Belmont chairs during our re-upholstery service, eliminating downtime and the contamination of your surgery by carrying out all work offsite, whilst suppling our customers with first class loan upholstery sets for all Belmont chairs.

Vinyl-Tech offer replacement NEW upholstery sets for many chair types, these are produced from high quality materials including moulded birch ply and composites, but never from cheap ABS plastics. ABS plastic has become the preferred cost effective material of several dental chair manufacturers in recent years. These low quality upholstery components continue to cause problems for their owners due to their foundations often falling apart even before the vinyl covering has worn through.

Vinyl-Tech pride ourselves on being a no nonsense straight talking company, we don't make spurious claims to re-upholster any make or model of dental chair regardless of its age or condition, some chairs are simply not worth re-upholstering. If your chair falls into this category we will be honest with you and recommend replacement with new upholstery even if its from the original manufacturer.

Why not give us a call or drop us an email, we have over 25 years of experience in the manufacturing of dental upholstery, advice is honest , plentiful and free.